Frequently Asked Questions (FAQs)
Frequently Asked Questions (FAQs)
What Does Blenkas Stands For?
Its a social news platform set to educate, empower, inspire youth, community development, educate and train the youths through sponsored programs and schemes
---
Do I need to refer before I withdraw?
In Blenkas, referal is not necessary, even if you refer or not, you will still get paid handsomely.
____________________________________
How much do I need to pay to validate my membership?
Blenkas registration fees are ₦2,000 and ₦4,000 respectively. Higher plan attracts bigger earnings, so choose your plan wisely.
____________________________________
How do I withdraw my earnings?
Withdrawal is weekly, and our minimum withdrawal threshold is ₦5,000. You withdraw basically on Sundays and get paid within 24hrs.
____________________________________
What do I need to do after registration?
After registration, you log in to your Blenkas account and start earning
____________________________________
What's B-Airdrop
 (😊Blenkas AIRDROP) an airdrop in Blenkas simple means unannounced giveaway : we tend to reward our most active members spontaneously without any prior notice. It could be 1st to 10th to share sponsored ads for the day, 1st to 10th to comment on sponsored ad, or 1st to 10th persons to register someone successfully for the day etc. And earnings gotten from airdrop could be withdrawn anytime(daily withdrawal) Minimum airdrop withdrawal is ₦2,000.
____________________________________
WHAT'S MEDIA SHARE? 
MEDIASHARE simply means sponsored post. Displaying of Sponsored ads or contents on various social media handlers. 
____________________________________
Gossipspecial : we also tend to reward our members for creating an engaging forum topic. 
____________________________________
HOW DOES SOCIALTASKS WORKS? 
members are also being rewarded for completing a simple tasks on different social media platforms. The tasks could be a whatsap TV referal contest, inviting people to join our Facebook group, inviting your friends to like our Facebook page and also by using our Blenkas logo as your profile picture on Facebook or WhatsApp.
____________________________________
WHAT'S B-MARKET? 
ANS: This simply means Blenkas market. We are also into crypto trading. Our members are also allowed to sell and buy cryptocurrency. Our members are also allowed to showcase their goods and services daily in order to enhance good customer base at their end.
____________________________________
---
What Does BARS Means?
BARS is an acronym of Blenkas Ad Revenue Sharing. As a participant, we share ad revenue with you when you take part of Blenkas activities. BARS comprises of active daily login commission + commenting & contributing commission + sharing sponsored post commission + creating posts.
---
---
Is Multiple Account Allowed?
No! Multiple account is not allowed.
---
Can I Use One Email Address To Register More Than One Account?
No. This is because your email helps you to reset your password when the need arises, hence; resetting and retrieving your password would be difficult if the registration of multiple accounts with one email is allowed.
---
---
How Can I Make Payment And Which Payment Method Is Allowed?
Members make payment to register by purchasing coupon code from our distributors.
---
I Don't Have A Personal Bank Account, Can I Receive My Pay Through A Third Party Account?
It up to you, we will send your share earnings to the bank account you provided in your profile or when making a withdrawal.
---
Is There Any Hiding Fee / Payment?
No, when you activate your Blenkas account by purchasing a onetime income pack of either N2,000 or N4, 000 you will NEVER AGAIN be asked to pay any other fees.
---
How Can I Share Sponsored Post To Earn Commission?
From your dashboard menu, click on "Sponsored Post" then click on the link with the post date that would appear, read instruction on how to share sponsored post.
---
How Can I Refer People To Earn Commission?
Once you have registered successfully, a unique referral link will automatically be generated for you. On your dashboard menu, click on " Affiliate / Referral Links. From there you will see your referral link, copy it out and start using it to refer your friends and family.
---
Is It A Must To Refer People Before I Get Paid?
NO!
---
I Referred Someone And My Account Wasn't Credited With Referral Commission. Why?
This happens when the person you introduced to Blenkas refuses to use your referral link or referral username.
Your account won't be credited unless your prospect registers with your referral link, make payment and get approved. Some persons like disregarding the link given to them by going directly to the site without the use of their sponsor's link. So, it's advisable to shorten and hide your referral link to avoid loosing referrals unnecessarily. To shorten and hide your link, you can use either. 
---
---
Can I Share Other News On My Facebook Timeline After Posting The Normal Sponsored Post?
Yes! feel free but no earning attached to it. We only pay for the assigned sponsored post daily.
---
How Can I Get My Referral Link?
From your dashboard, click on affiliate/referral link. Make sure you read details on the page carefully.
---
Can Someone Outside Nigeria Join Blenkas?
Yes, if you're outside Nigeria and you want to join, you're free to join.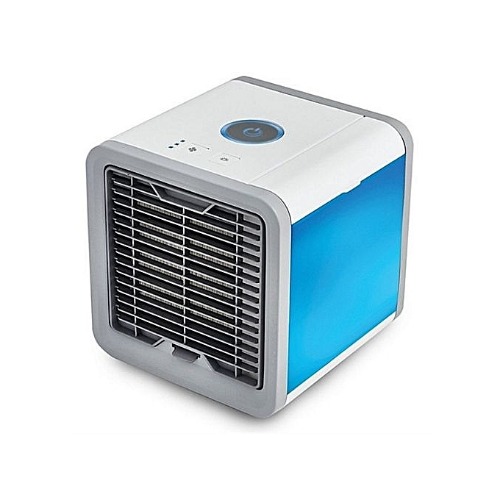 Information Bar
??HOT?? Blenkas Income Members Payout Processed - Payout List update - Over 56Million Paid out thus far