Privacy Policy
What Personal information we Collect And Why We Collect It. 
I. INFORMATION WE COLLECT: INDIVIDUAL INTERNET CONSUMERS
A. Personally Identifiable Information (PII).
Under no circumstances does This Site request or collect sensitive PII such as an Internet user's medical/health conditions; racial or ethnic origin; political, religious or philosophical beliefs or affiliations;trade union membership or s3x life.
B. Non-Personally Identifiable Information (Non-PII).
When a consumer responds to or views an Internet advertisement served by This Site (such as through third-party Web sites or email solicitation) or visits an advertiser's web site, we send a cookie and/or gif file ("Cookies") to assign an anonymous, unique identifier to the end user's Internet browser. Cookies are small data files commonly used on the Internet to help optimize and personalize the Internet end user experience and identify repeat visitors to Web sites.
This Site  may use cookies, web beacons, tracking pixels, and other tracking technologies when you visit our website [Name of Website.com], including any other media form, media channel, mobile website, or mobile application related or connected thereto (collectively, the "Site") to help customize the Site and improve your experience. 
This Site uses Cookies to obtain information about the preferences of consumers and the services they select; and also to optimize and personalize the Internet user's experience. If the Internet userre-visits the advertiser's site directly, This Site is able to continue to track the user's activities.
We also may use Internet browsing and online purchase data associated with an anonymous identifier to develop a predictive statistical user profile of the end user's needs and interests. This Site does not use Cookies or log files to collect end users' names, physical addresses,email addresses, phone numbers, credit card numbers, social security numbers, or any other information which can be used to identify a specific person. We may match the IP address and user profile with email address data obtained separately in order to better target campaigns to meet user's interests, but will not share this information with third parties.
This Site has relationships with other companies that we allow to place ads and links on our Web pages. Please note that when you click on one of these links, you are moving to another web site. We encourage you to read the privacy statements of these linked sites as their privacy policies may differ from ours.
Some of these other companies may use marketing technology that allows advertisers to add non-personally-identifying demographic information, such as age, gender, area code, or ZIP code, to the non-identifiable profile data. Thus, there is no direct connection between an end user's online choices and his or her personal identity.
In some cases, This Site receives and records partial email addresses of Internet users, only in circumstances where the user voluntarily provided its identity and contact information through the Advertiser's site or third-party marketer's site. This partial email address does not enable This Site to personally identify an Internet User nor is itshared, sold, rented, or given away.
SECURITY
This Site employs industry standard security measures to ensure the security of all data. Any data that is stored on This Site's servers is treated as proprietary and confidential and is not available to the public. This Site allows access to this data only to those employees or third parties who have a need to know such information for the purpose of effectively delivering This Site's products and services by means of user login and password requirements.
No transmission of data over the Internet is guaranteed to be completely secure. It may be possible for third parties not under the control of This Site to intercept or access transmissions or private communications unlawfully. While we strive to protect your PII, This Site cannot ensure or warrant the security of any information you transmit to us. You acknowledge and assume this risk when communicating with This Site.
CONSENT AND CHANGES
This Site may find it necessary or be legally obligated to update this Privacy Policy from time to time. When we do, we will post those changes on this page and update the effective date so that you are always aware of the information we collect, how we use it, and under what circumstances we disclose it. Except as otherwise required by law,modifications to this Privacy Policy will not affect the privacy of data collected by This Site prior to the effective date of the policy change.
CHILDREN'S PRIVACY AND SPAM
This Site is very sensitive to the issue of children's privacy and makes every effort to protect the privacy of children using the Internet. It is possible that This Site's Web site, products, and services may may not be appropriate for or directed at children.Children (persons under the age of 18) are not eligible to do business with us and we do not collect personal information from any person we actually know is under the age of 13.
LIMITATION OF LIABILITY, THIRD PARTY INFORMATION & LANGUAGE
YOU UNDERSTAND AND AGREE THAT ANY DISPUTE OVER PRIVACY IS SUBJECT TOTHE TERMS AND CONDITIONS OF THIS PRIVACY POLICY AND OUR SITE TERMS(INCLUDING LIMITATIONS ON DAMAGES, AND ARBITRATION OF DISPUTES). YOU AGREE THAT THIS SITE'S LIABILITY FOR ANY BREACH OF THIS PRIVACY POLICY SHALL BE LIMITED TO THE GREATER OF THE VALUE OF THE TRANSACTIONS OR SERVICES PROVIDED TO YOU BY THIS SITE TO THE EXTENT SUCH CLAIM IS NOT OTHERWISE BARRED BY OUR TERMS AND CONDITIONS. You also agree that you have provided notice to, and obtained consent from, any third party individuals whose personal data you supply to This Site with regard to: (a) the purposes for which such third party's personal data has been collected; (b) the intended recipients or categories of recipients of the third party's personal data; (c) which of the third party's data are obligatory and which data, if any, are voluntary; and(d) how the third party can access and, if necessary, rectify the data held about them. It is the express will of the parties that this agreement and all related documents have been drawn up in English.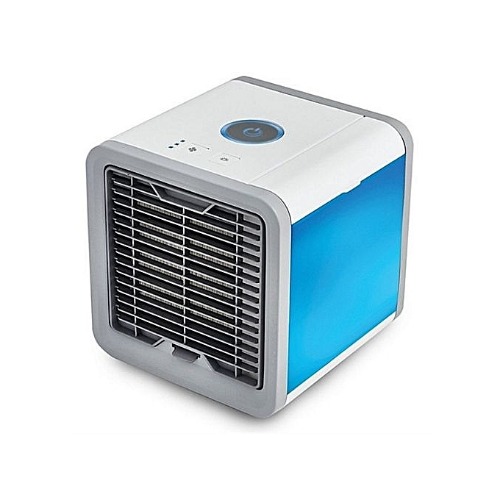 Information Bar
??HOT?? Blenkas Income Members Payout Processed - Payout List update - Over 56Million Paid out thus far